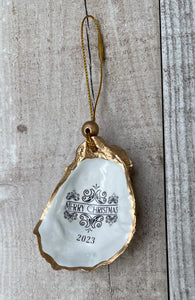 All shells are local. Each one has been hand gathered, cleaned and painted by me. 

Each shell is strung with gold ornament cord and a single gold bead.
Every shell is unique and vary in size, but approximate size of the ornament shells are 1.5" - 2.5" and comes in a vellum package with a Backyard Beach Decor information card insert.